This was certainly a weird week. I had some sort of bizarre bug that left me just not feeling great. I woke up on Sunday feeling
horrible
and I continued to feel bad on and off until Wednesday… when I was just too sick to do anything. Sometimes I feel like I need to take a nap in the afternoon (if I'm terribly cranky or just exhausted), but I
really
felt like I needed to get in bed at 11am. That's weird for me. I set an alarm, but I must have missed it because I woke up at 3pm drenched in sweat having just dreamt the loopiest of dreams. I needed to take poor Teddy out (who was zonked from a long walk that morning) and I struggled to make it halfway around the block; I was so shaky. No bueno.
We've been having crazy storms here… Very entertaining to watch (from inside!!!). Sheesh. So much lightning. But this is the aftermath– quite a gorgeous sunset there.
Wrapped up things at home (aka work) early on Thursday for some city exploring. Lots of tourists and extreme heat, but it was so much fun! We stopped by the 9/11 Memorial and it was really breathtaking. Definitely worth a visit if you're in town.
So much sweat. It's hard to believe that six months ago we were frozen penguins in the city fighting through the polar vortex. Seeing a Del's truck down the street was glorious. And the frozen lemonade absolutely hit the spot!!
It seems to be out of my system whatever it was, just in time for the long weekend. Since I work for myself, I need to make sure that I get some things that I have to get done and enjoy the weekend! We're staying in town and hopefully will be able to squeeze in a few fun activities and explorations if the weather isn't too bad!
This is partly to share and partly to bookmark for myself… You know I
love
me some Harry Potter.
I've been the Wizarding World of Harry Potter before
and really really really want to go back to visit the new Diagon Alley. This Buzzfeed post is amazing.
17 hidden things to look out for!
Brilliant! I really love how much care they took in putting the theme park together. Harry Potter books are so special and so perfect and the theme parks are a perfect extension.
TWO // #LikeAGirl
Okay. Truth be told, I've seen this pop up on my Facebook feed about 400,000 times in the past week or so. It started to get on my nerves I was seeing it so much… and I finally decided to watch it. (Only to see what all the fuss was about.) It really is great. If you haven't watched it, do it. I liked that it wasn't acting or staged– as far as I could tell at least! And I liked the message. It was simple.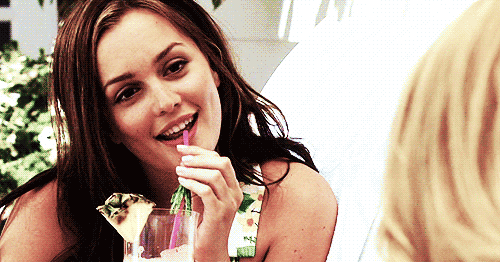 THREE
//
28 Problems Every Type A Person Will Understand
Y'all! I was dying of laughter. Someone sent this to me and think it's super spot on for the most part. Hilarious!!!!!
FOUR // David Uzochukwu
David Uzochukwu is an incredibly talented photographer… and he's only 15 years old. Can you believe it?! You have to check out the rest of his work. I'm blown away by his view and take on the world and the way he captures it on film. I also love the way he edits photographs. Beyond talented, a true prodigy.
FIVE // Henley History
Hope everyone has a safe and wonderful holiday weekend!
xoxo